Create a Workform
Enter some basic information about your job, click on CREATE, and you are done.
Access a Workform
Enter your IDC Job Number to access your current IDC Workform at any time.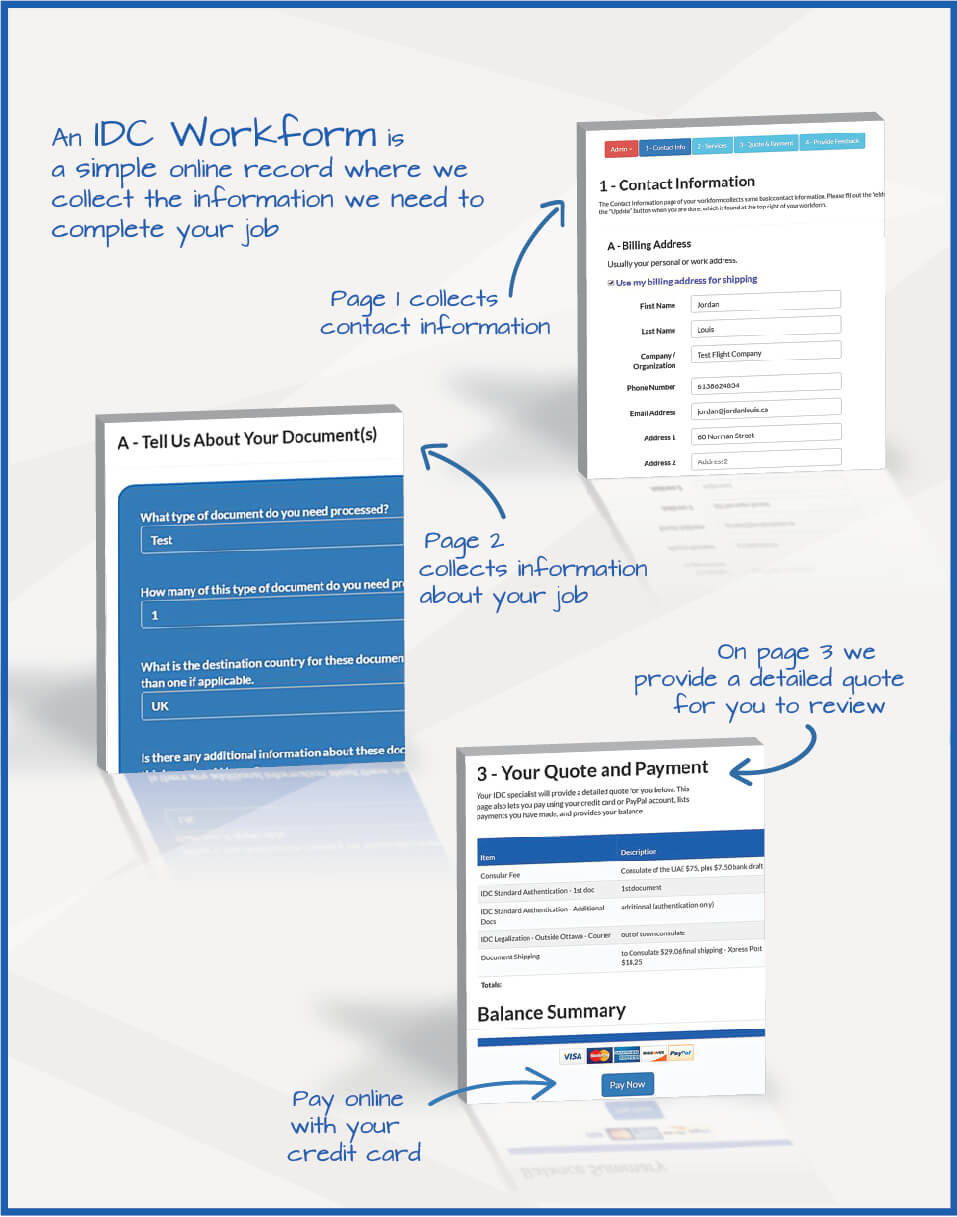 Questions About IDC Workforms?
If you have questions about your IDC Workform, our services, or how to get started please contact one of our friendly staff.