What is Document Authentication?
Document authentication is the process used by an authorized government body to certify the authenticity of a document. In Canada, document authentication is typically done by Global Affairs Canada in Ottawa, or in some cases by an appropriate provincial authority.
When a document has been successfully authenticated, Global Affairs Canada adds a red stamp directly to the document. This stamp contains the name of the signature that was verified, and the name of the Global Affairs Canada employee that did the authentication.
Document authentication is the second step in what is usually a three step process:
Step 1 involves preparing your documents, which may include having the document notarized by a Canadian Notary Public, having a certified true copy made, or having the document translated if it is not in English or French.
Step 2 involves having your documents authenticated by Global Affairs Canada.
Step 3 involves having your document legalized at the appropriate embassy or consulate.
SAVE WEEKS OF PROCESSING TIME
By presenting your documents to Global Affairs and the relevant embassy or consulate in person, we save you many weeks of processing time.
GET THE INFORMATION YOU'RE LOOKING FOR
Our friendly staff will take the time to answer all your questions, and our expertise will ensure you avoid the common mistakes and pitfalls that cause delays of weeks and months.
RELAX IN EXPERT HANDS
The security of your documents is our #1 priority. Relax while we regularly update you as your documents are rapidly processed.
Why You Need It
You need to authenticate your documents because you need to have these documents recognized in a foreign country. Almost always, after you have your documents authenticated you will then need to have these documents legalized by the embassy or consulate of the foreign country.
You might have been told that you need to have your documents "authenticated and legalized". Or you might have been told that you need to have your documents "apostilled", "attested", or "super legalized". In Canada, all these terms refer to the document authentication and legalization process.
How Can We Help You?
We specialize in navigating the document authentication and legalization process with speed and accuracy, working both for corporate clients and individuals with documents that need authenticating.
Getting started is easy – phone us toll-free at 1-888-433-1011 or fill out our quick GET STARTED form. We will explain the process to you and answer any questions you have, and then assist you in preparing your documents. You send your documents to our Ottawa office, and we handle all aspects of the authentication process for you, rapidly returning your processed documents, while keeping you regularly updated on progress.
Documents
We authenticate a wide variety of documents for our clients. The following is a list of the most common types of documents we authenticate, but it is certainly not complete. Contact our friendly staff to discuss the authentication of your specific documents.
Adoption Papers
Birth Certificate
Certificate of Pharmaceutical Product
Certificate of Residency
Certificate of Origin
College Diploma
Criminal Record Check
Death Certificate
Divorce Certificate
Marriage Certificate
Medical Certificate
Medical Device License
Power of Attorney
Professional Certification
Single Status Declaration
Teaching Certificate
Transcript – High School, College, University
High School Diploma
Pricing
When you contact us one of the first things we'll do is provide you a detailed quote, so you understand exactly what is involved and how much it costs.
What Our Clients Are Saying
Thank you all for your assistance and professionalism. I can't say enough about the service we received. I will not hesitate to utilize your firm again in the future or to recommend your firm to my colleagues.
May M., Boughton Law, Vancouver
This experience with IDOCS has been very good. Heather was wonderful and understood my need for quick action and I know you have been behind many of the communications. I would certainly refer anyone to use your services – highly recommended! And, your website, and completing payment details was as smooth as could be expected. You guys get full marks all the way!!! Thanks again, and I will keep your information for colleagues, etc.
Dr. Michael Powell, University of Alberta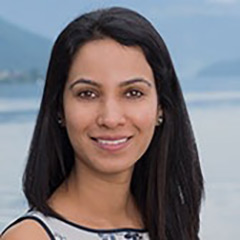 The service was excellent. I received prompt feedback to my questions! I will recommend the service to any friends or colleagues who might need this service in the future.
Sumeet Bhatti, USA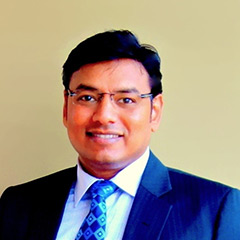 My experience with you guys has been terrific. A thoroughly proficient and trusted team delivering a super efficient and impeccable service. It's been outstanding on all fronts especially in the communication department. A personal touch to the whole process was like icing on the cake. I would not hesitate to seek your help in future and recommend the services your firm to my colleagues and friends.
Dr. Qutube, Saudi Arabia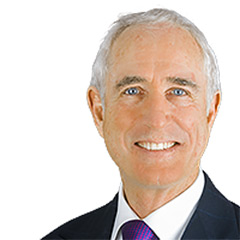 I truly appreciated not only the quality of the services rendered but the great patience you had in walking me through the process. I have already circulated the name of IDC with all the paralegals of the firm and all the corporate commercial attorneys. Rest assured that any future need for an appostille will be directed to your firm.
Jacques Bourque, Degrandpre Chait LLP
Communication was prompt and clear, and service exceeded expectations. I discovered only a month before my wedding in Portugal that one of my Canadian documents lacked necessary processing that would, under regular circumstances, take at least a month to complete. Heather and Evey made a potentially stressful experience easy and worry-free, processing and returning my document to Portugal two days after having received it. This is an excellent option for those needing expedited processing.
Sara T., Portugal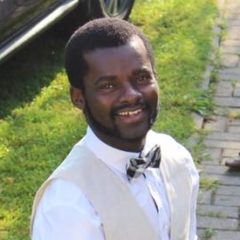 My interaction with IDC was fantastic. I loved everything about the service; you guys were prompt, kind, professional, considerate and always available when ever I had a question. I got my authentications and certifications done at a twinkle of an eye. I will recommend IDC any time, any day. Further more, I wanna thank the entire team for a job well done and special hats-off to Heather Ryerse for her professionalism and attentiveness. Thank y'all so very much.
Felix A. - Saint Hyacinthe, Quebec
Thank you very much for helping me with my documents for getting married in Colombia. I am very happy that I reached out to your professional company who told me and did exactly as you promised. If I ever need your help again I will not hesitate to call you.
Tim M. - Victoria, BC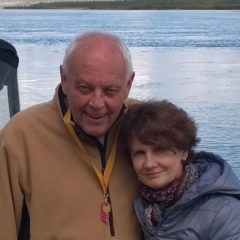 We would like to thank all of you for your prompt service and kind support. The authentication and legalization of the document has been performed properly and without delays. All our problems and notes which we addressed to you were well taken care of. We will be certainly using IDC services in future ourselves, as well as recommend your company to our friends.
David & Victoria - Moscow, Russia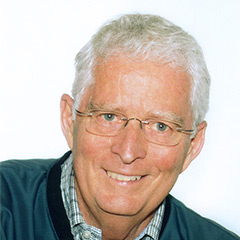 We have used IDC several times to expedite the authentication of critically important corporate documents related to SinoVeda's business in India and China. The service was superb and cost effective. We have become a loyal customer and recommend IDC highly.
Al Gourley, SinoVeda Canada Inc.
Want More Information?
This website has a wealth of information for you on the authentication and legalization of Canadian documents.