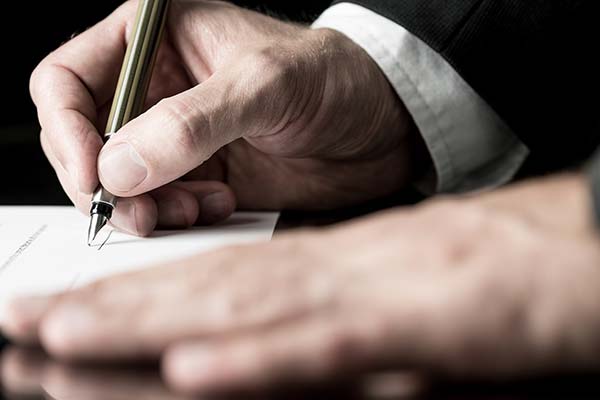 How do I apostille a document in Canada? As a company that specializes in preparing our clients' documents for use overseas we are asked this question every day. To answer this question we'll start with some bad news. But don't worry – we also have good news for you.
The bad news is that you cannot get an apostille in Canada. Canada is not a signatory to the Hague Apostille Convention, and therefore does not issue apostilles. The 115 countries that have signed this convention do issue apostilles. A document that has been apostilled is legally certified for use in any other country that has signed the convention. Here is a the list of countries that have signed the Hague Apostille Convention.
So what is the good news? The good news is that Canada has a process that is directly equivalent to the apostille process. The Canadian version of the apostille process is called document authentication and legalization.
Getting the Canadian equivalent to an apostille is a three-step process
Authenticating and legalizing a Canadian document typically involves three steps:
Step 1 – prepare your document for processing. This can require some or all of the following: notarizing your document, having a certified true copy made, translating your document, and providing required supporting documents.
Step 2 – authenticate your document at Global Affairs Canada in Ottawa. When your document is presented to Global Affairs Canada, they confirm the authenticity of the signature on your document and that your document meets their other requirements. If your document meets their requirements they place a large red stamp directly on it, confirming it has been authenticated.
Step 3 – legalize your document at the embassy or consulate of the country in which you will be using your document. The consular staff confirm that the authentication stamp on your document is valid and that your document meets their specific requirements. When they are satisfied, the embassy or consulate places a stamp or a certificate directly on your document, confirming it has been legalized.
What are the differences between an apostille and document authentication & legalization?
Are there any differences between the apostille process and Canada's authentication and legalization process? The only important difference is that an apostille stamp legally certifies a document for use in any country that has signed the Hague Apostille Convention. A document that has been authenticated and legalized will only be recognized in the country for which the document was legalized (i.e. if your document has been legalized at the embassy of the United Arab Emirates it will only be officially recognized in the U.A.E.).
To summarize, if you have been told you need to apostille a Canadian document, what you actually will be doing is authenticating and legalizing this document. If you still have questions feel free to contact our experts! We will review the apostille / authentication & legalization process, explain your options to you, and answer any questions you have. Phone us toll-free at 1-888-433-1011. You can also find has a wealth of information on authenticating and legalizing Canadian documents on our website.