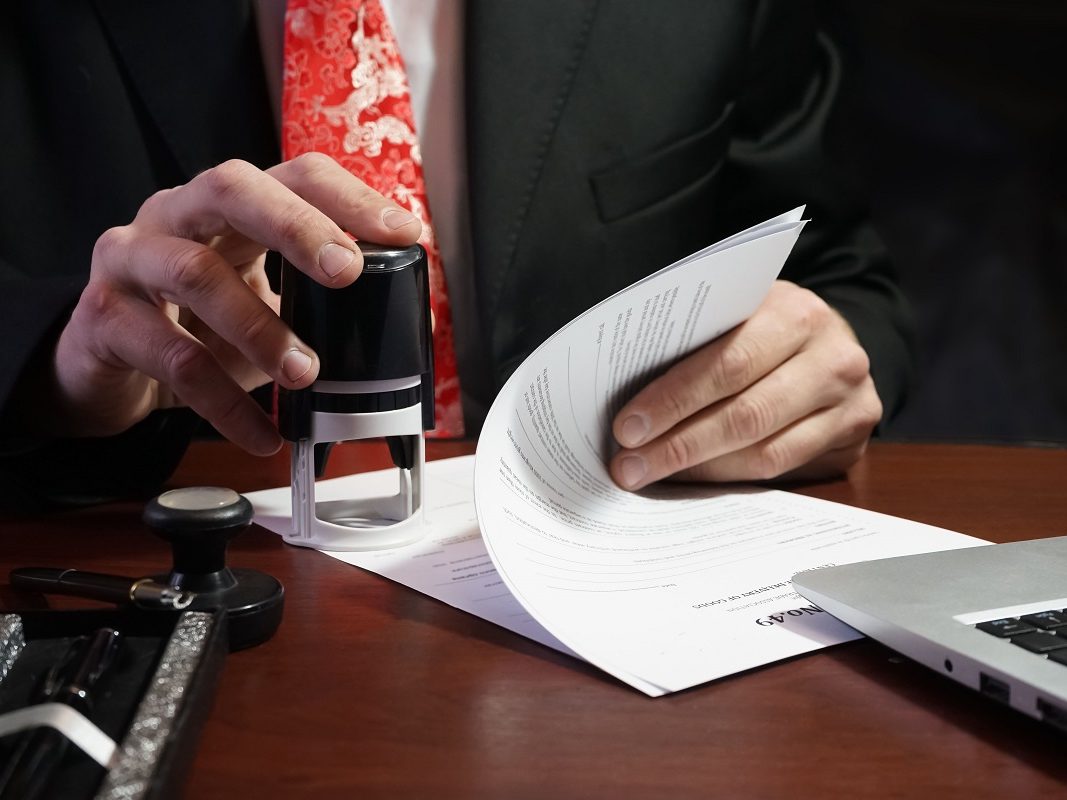 If you need to empower someone to represent you in an official capacity in a foreign country for commercial or personal reasons, you will likely need to present a valid power of attorney document. However, for a Canadian power of attorney document to be officially accepted outside of the country, it may first have to undergo the authentication and legalization process.
In this blog, International Documents Canada has collected some information about why you might need to authenticate and legalize your power of attorney document, and how this process works.
When and How Do You Need to Authenticate and Legalize a POA?
Authenticating and legalizing your power of attorney document can be required for a number of different reasons, including managing the estate of a deceased relative who lives in a foreign country. It's important to note that the authentication and legalization process is the equivalent of the apostille process, a term that are often used in other countries that have signed the Hague Apostille Convention. However, since Canada hasn't signed this convention, we have our own three-step process to verify the authenticity of legal documents to be used abroad. The Canadian authentication and legalization process is equivalent to the international apostille process.
Authentication by Global Affairs Canada
To begin the authentication and legalization process, your power of attorney must first be sworn and sealed by a notary public, with many Canadian lawyers certified as notary publics. It's also important to note at this stage that if the power of attorney will be used in a country that doesn't speak one of Canada's native languages (English or French) it will also need to be translated into one of these languages before it is presented to Global Affairs Canada for authentication. If the power of attorney is not in the native language of the country where this document will be presented, you should check to see if it will need to be translated into this language before it is legalized.
Once Global Affairs Canada has confirmed that all is in order with your documents, they will place a large red stamp directly on your document, confirming it has been authenticated.
What To Bring to the Notary Public
The first step in the Canadian authentication and legalization process is to prepare your document for processing. For power of attorney documents, this will require notarization. When preparing your power of attorney to be notarized, it's important that you bring along a government-issued ID like a passport so they can confirm your identity. You'll then swear to your identity and sign your power of attorney in front of the notary public. The notary public will witness your signature, and then notarize your document.
Legalization
After the first two steps above have been completed, your power of attorney will then be delivered to the consulate or embassy of the country where you will be using it. The staff there will double-check to ensure everything is in order, then seal it with a stamp or sticker that confirms the document has been legalized, and will be officially recognized in their country.
Contact us for power of attorney authentication & legalization (apostille) services in Canada today!
For more about authenticating and legalizing your power of attorney, contact us online, visit our FAQs page, or call our friendly staff at 1 (888) 433-1011 for more information.