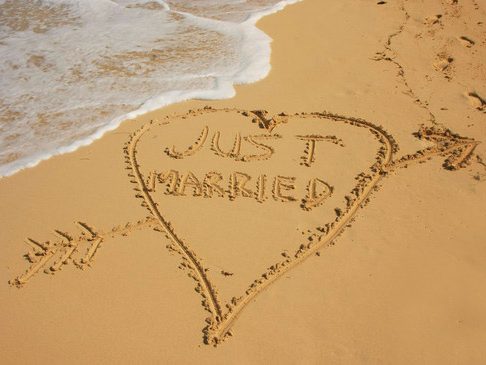 Every year we help thousands of people like you who need to have their Canadian marriage certificate legalized. Providing expert assistance with the document legalization process is the primary focus of our company. We answer a lot of questions every day, so we've put together these short articles to help answer your questions about the Canadian legalization process, which can sometimes be confusing and complex. If you have a question that isn't answered below, feel free to reach out to us. Our experts are happy to answer any additional questions.
What is marriage certificate legalization?
A valid marriage certificate issued by a Canadian province or territory will be recognized anywhere in Canada. The legalization process is an extra step that allows your Canadian marriage certificate to be recognized in another country.
The full name for this process in Canada is "document authentication and legalization". Another term that is frequently used is "document apostille".
There are three steps to having your marriage certificate legalized: 1) preparation, 2) authentication, and 3) legalization. We look at these steps in more detail below.
Why do I need to have my marriage certificate legalized?
Why would you need to have your Canadian marriage certificate legalized? You only need to legalize your marriage certificate if you need to have your marriage certificate recognized in another country. Two common reasons for this process are when a married couple are moving to another country for work or education, or when newly married couples want their marriage registered back in their country of origin.
Before you go through the time and hassle of legalizing your marriage certificate, you should confirm that legalization is required. Some countries will accept your original Canadian marriage certificate without legalization.
How do I have my marriage certificate legalized?
The Canadian legalization process involves three steps:
Prepare your documents – The first step is to ensure your documents meet the requirements of both Global Affairs Canada (step 2) and the embassy or consulate of the country where you will be presenting your marriage certificate (step 3).
Authentication of your documents – The second step is to submit your marriage certificate to Global Affairs Canada to have it authenticated. If Global Affairs Canada finds that your marriage certificate and supporting documentation meet their requirements, they place a large red stamp directly on your certificate, confirming it has been authenticated.
Legalization of your documents – The third and final step is to submit your marriage certificate to the appropriate embassy or consulate of the destination country to have it legalized. Before submitting your document, it is important that you understand the specific requirements of this embassy or consulate. Unfortunately, each embassy and consulate sets its own rules around document legalization, so each situation will be different. Your marriage certificate will be reviewed by the consular staff. If it has been properly authenticated and all other requirements are met, a stamp or sticker will be placed directly on your document confirming it has been legalized.
Is there anything I need to watch for when legalizing my marriage certificate?
The most important thing to watch out for when legalizing a Canadian marriage certificate is to make sure you have the correct type:
The official long-form marriage certificate issued by the province CAN be legalized.
Marriage documents issued by a priest or religious institution CANNOT be legalized.
Our other important piece of advice is to make sure you have the information you need about requirements for both the authentication and legalization steps before you start the process. If your documents don't meet one or more requirements they will not be processed, wasting your time and forcing you to re-start from the beginning. Our website has a wealth of information on the Canadian legalization process and is a great place to start.
Can I get help with the marriage certificate legalization process?
If you need to get your Canadian marriage certificate legalized, we can help! We specialize in managing the entire authentication and legalization process for our clients. You send your documents to our office and we handle the rest. As the leading authentication and legalization service provider in Canada we manage the legalization process for thousands of people and companies every year.
The best way to see if our services are a good fit is to give us a call (toll-free 1-888-433-1011) for a free consultation. We'll figure out your specific needs, outline your various options, and answer any questions you have. Then we'll provide you with a detailed quote, so you have the information you need to decide the best way to proceed.
Where can I get more information on the marriage certification legalization process in Canada?
Contact our friendly staff to answer your questions or to get the process started. Call us toll-free at 1-888-433-1011 or send us an online enquiry. We would be happy to hear from you.