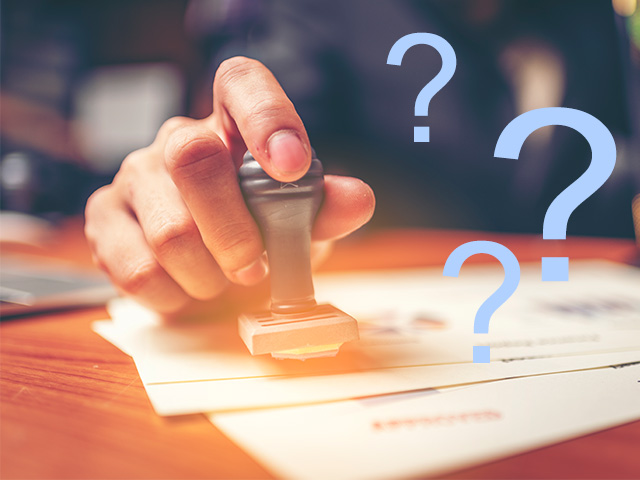 Every day we help people from across Canada and around the world that have been told that they need to "apostille" their Canadian documents. Yet most people don't understand what the apostille process is, or what purpose it serves. This article provides some clarity on the apostille process, answering the question "why do I need to get my Canadian documents apostilled?"
What is an "Apostille?"
The term "apostille" refers to a The Hague Apostille Convention, an international treaty signed by over one hundred countries. This treaty establishes the apostille process, which certifies the authenticity of documents produced in one country so that they will be officially recognized in other countries.
Every country that has signed the Hague Apostille Convention will recognize documents that have an apostille from another signatory country. (There are actually a few exceptions, but this is generally true).
The Canadian Apostille Process
Here is where it gets just a bit more complicated. Canada has not signed the Hague Apostille Convention. Therefore, Canada cannot actually issue an apostille. Instead, Canada uses its own equivalent process called document authentication and legalization. The Canadian authentication and legalization process serves exactly the same role as the international apostille process, with one important difference. A document that has been apostilled will be accepted in any country that has signed the Hague Apostille Convention. Canadian documents are authenticated and legalized for use in one specific country. For example, a Canadian document that has been authenticated and legalized for use in China will not be recognized in Korea.
Even though Canada does not issue actual apostilles, the term "apostille" is still used widely in Canada, causing confusion. So, to be clear, if you have been told you need to apostille your Canadian documents, what you will actually be doing is authenticating and legalizing these documents. For the rest of this article, we will refer to the Canadian authentication and legalization process as the "Canadian apostille process".
Is Apostille necessary?
You will be asked to apostille your Canadian documents when you need to use these documents in a foreign country. With some countries, an apostille is necessary before any foreign document will be recognized. In other countries, the requirement for an apostille is made more on a case-by-case basis. Bottom line, there is no "one-rule-fits-all-situations" when it comes to apostille. If you are unsure as to whether you will need to secure an apostille for your documents, consult with the person or organization you will be sending your documents to. Our friendly staff can also assist you in determining whether your documents need to be apostilled.
What do you need for an Apostille?
Canada's apostille process involves three steps:
Prepare your documents – Before submitting your documents you must ensure they meet all the requirements set by Global Affairs Canada (Step 2) and by the relevant embassy or consulate (Step 3).
Authentication of your documents – Documents are submitted to Global Affairs Canada for authentication.
Legalization of your documents – Documents are submitted to the appropriate embassy or consulate of the destination country for legalization.
The benefits of using a service to have your documents apostilled
If you need to get your Canadian documents apostilled, we can help! Our experts will manage and expedite the entire process on your behalf. You send your documents to us and we handle the rest. When you contact our friendly staff we will review your specific needs, explain your options, and answer any questions you have. We also provide a detailed quote so you can make an informed decision on how you want to proceed – no pressure and no obligation.
Contact our friendly staff to answer your questions or to get the process started. Call us toll-free at 1-888-433-1011 or send us an online enquiry. We would be happy to hear from you.