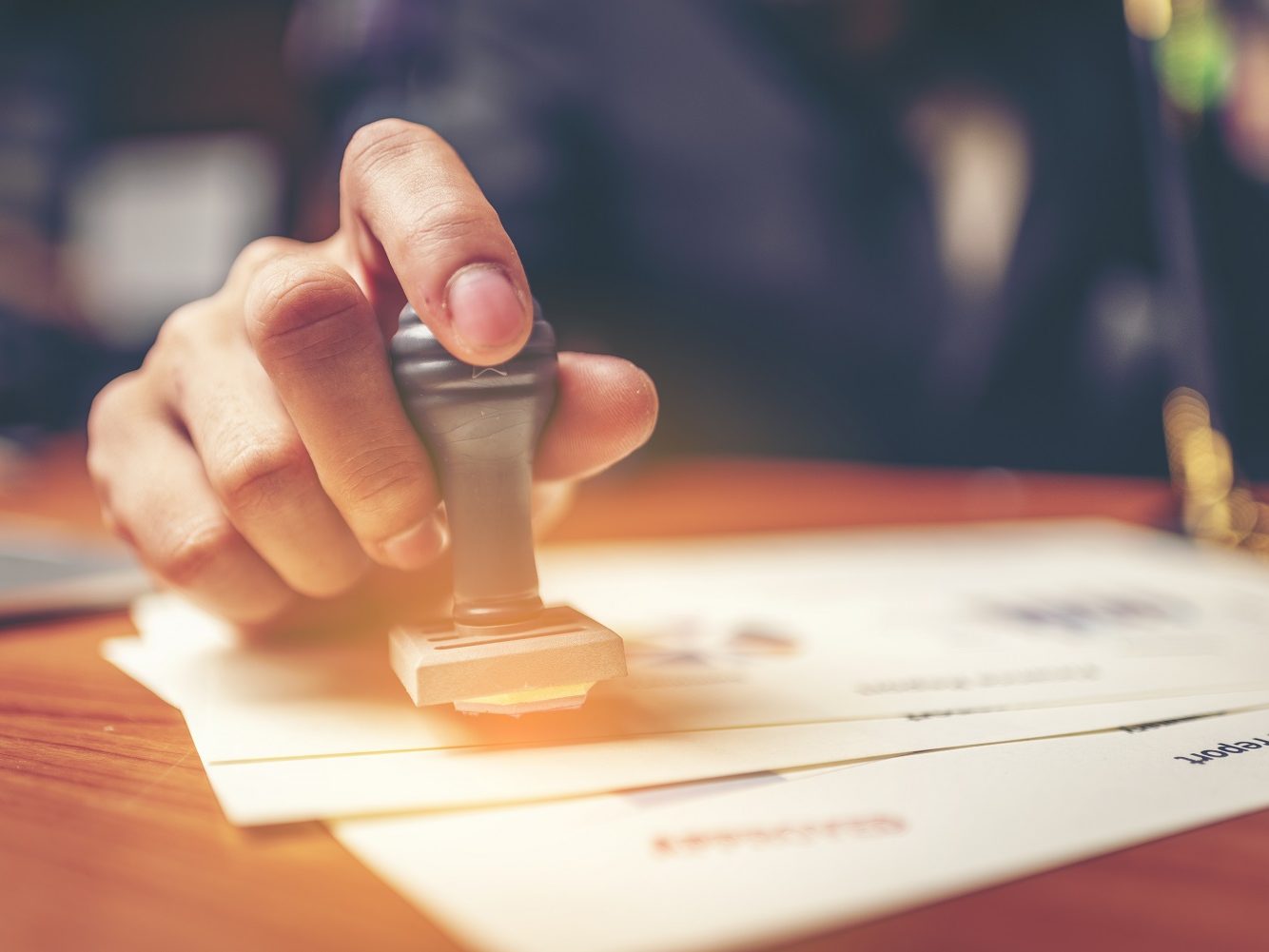 To use Canadian documents outside of the country, you'll likely be asked to provide documents that have received an apostille notary. However, since Canada isn't a signatory of the Hague Apostille Convention, we have our own process that's the equivalent of the apostille process known as authentication and legalization.
International Documents Canada manages the Canadian apostille notary process (document authentication and legalization) for thousands of clients every year, and we want to shed some light on how the process works, so read on!
Preparing Your Documents to Be Used Outside of Canada is a Three-Step Process
Getting your Canadians documents ready to be used outside of the country requires a three-step process that includes:
Preparing Your Documents:The first step in obtaining the Canadian equivalent to an apostille notary is to carefully prepare your documents for the process. This may involve notarization, supplying a certified true copy, having the documents translated, and supplying supporting documents. Our friendly experts would welcome the chance to discuss what document preparation is necessary for your particular apostille notary needs – with no pressure and no obligation.
Authentication:After preparing your documents, they must be submitted to Global Affairs Canada to be authenticated. Some of the most common documents authenticated by Global Affairs Canada include:
Medical Reports
Education Documents
Court Documents
Police Clearance Letters
Affidavits
Power of Attorneys
Health Canada Certificates
Birth, Marriage, Divorce or Death Certificates
Criminal Record Checks or Fingerprint Certificates
Documents Originating in a Foreign Country
Documents Originating in Canada in a Foreign Language
Statements In Lieu of Certificate of Non-Impediment to Marriage Abroad
Legalization:The last step in the process is legalization. After your documents are authenticated they need to be sent to the embassy or consulate of the country in which they'll be used. An official will look over all of your documents and verify that they've been through the proper process, then affix a seal, sticker or certificate directly on them.
FAQs About Authenticating & Legalizing Court Documents
If you have court documents that need to be authenticated and legalized, there may be different requirements than those mentioned above, so it's always best to check with a document authentication service like International Documents Canada. We've collected some of the most frequent questions we receive about the process here:
How can I obtain court documents for processing? The easiest way to obtain the court documents you need for processing is by reaching out to us. We'll know the quickest and easiest way to obtain the specific documents you need.
How long does it take to obtain replacement court documents? The time to obtain replacement court documents can vary depending on the date the court action was filed, as well as the availability of the documents.
Can I authenticate and legalize my original court documents? You can authenticate and legalize your original court documents. However, it's more likely that you'll be asked to provide a notarized true copy instead of the original documents on file.
Can I send my replacement court documents directly to your office? Absolutely. If you'd like to have your replacement court documents sent to our office, please notify us you're doing so and send them to this address:
International Documents Canada
310 Beechgrove Ave. Suite B
Ottawa, ON, Canada K1Z 6R3
How long does the legalization and authentication process take? Again, the length of time the legalization and authentication of your court documents will take will depend upon a number of factors. For example, do they need to be translated or notarized? Additionally, each individual consulate or embassy may have different requirements or fees associated with the process that will affect the timeline. When you contact us, we'll give you a knowledgeable estimate of how much time the apostille notary process will take.
What happens if there's an issue with my court documents? If there's an issue with either obtaining your court documents or with the apostille notary process, International Documents Canada will notify you immediately and do everything in our power to resolve it as quickly as possible.
Does your office receive documents via third parties? In many instances, it may be more convenient to have documents like birth certificates, marriage certificates, and other documents sent directly to us. So yes, we frequently receive documents directly from third parties like government departments.
Contact us for apostille notary services and court document authentication & legalization
If you need to obtain an apostille notary on your court documents (the Canadian authentication and legalization process), or require help obtaining them, contact us today online or call 1 (888) 433-1011.