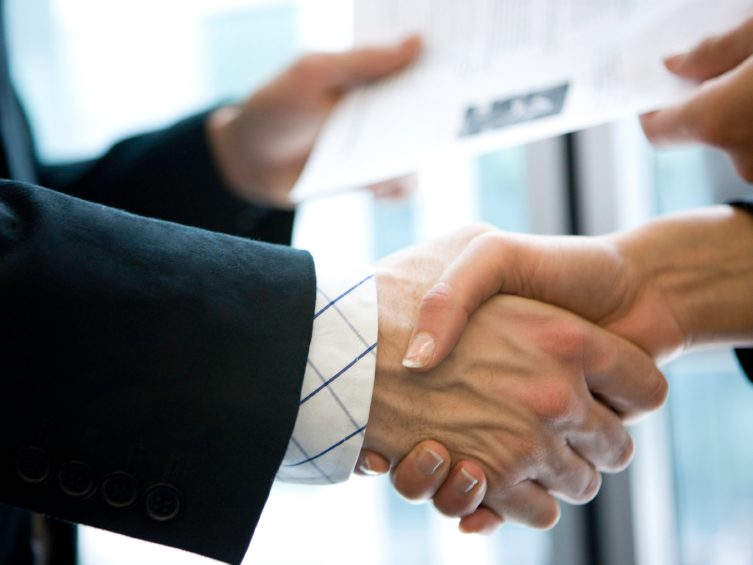 The Canadian apostille process, referred to in Canada as "document authentication and legalization," may be required to use your documents abroad. If moving or living abroad, getting married abroad, or attending school out of the country, you will likely be required to provide authenticated and legalized documents.
However, in addition to obtaining the authentication and legalization of your documents, they may also need to be translated by a certified translator into the language of the destination country. This can make things seem complicated, but don't worry, International Documents Canada has broken down the process for you below.
What Are the Steps in the Authentication & Legalization Process?
Document authentication or legalization, or the Canadian apostille process, requires three steps:
Document Preparation: The first thing you need to do before sending off your documents is to have them properly prepared. Document preparation is one of the most important steps, as an error at this level can cause them to be sent back unprocessed. At this stage, you may need to have your documents notarized, have certified true copies created and notarized, provide supporting documents for review, or have your documents translated (see below).
Authentication by the authorities in Canada: Once you've prepared your documents, it is time to send them to Global Affairs Canada or the appropriate provincial authority for authentication. Their staff will review the documents you provided and if everything checks out, add their stamp of approval.
Legalization at the Relevant Embassy or Consulate: The last step in the Canadian apostille process is having your authenticated documents legalized by the diplomatic mission (embassy or consulate) representing the country where they will be used. The consulate or embassy staff will review your authenticated documents and if all the proper steps have been taken, issue their seal of approval. You can then use those documents in the country as needed.
When Do Documents Require Translation?
In order for your documents to be authenticated and legalized, they need to follow the translation requirements set down by both Global Affairs Canada and the diplomatic mission where they'll be used.
Global Affairs Canada Translation Requirements
Any document submitted to Global Affairs Canada that is not written in either English or French requires an accompanying translation by a certified Canadian translator. If your document contains any language other than French or English, even a small portion of it, this will need to be translated.
Translation Requirements of Embassies & Consulates
Each embassy and consulate sets their own specific translation requirements that need to be followed in order for your documents to be legalized. Some diplomatic missions will require your documents to be translated into the native language of that country, while others require no translation at all. There are also some that require only specific sections to be translated or require translations only under certain circumstances. In some cases, you may be able to have your documents translated by a certified translator at the embassy or consulate for a fee.
Since there can be many moving parts involving the translation process, it is often recommended to work with an authentication and legalization firm like International Documents Canada.
Before You Go…
Before you go, you may have some questions about what constitutes a certified translator or whether you can translate your documents yourself. Here are some FAQs we often receive during the authentication and legalization process regarding translation.
What is a certified translator?
A certified translator is someone that has been certified by a provincial or territorial association of translators and interpreters. This means that they can legally provide a certified, accurate, and official translation of a document. You'll need to have your documents prepared by a certified translator that can meet the requirements of both Global Affairs Canada and the diplomatic mission where they'll be used.
Unless you're a certified translator yourself and can meet the necessary requirements, you will need to hire a certified translator.
How do I find a certified translator?
Most provinces and territories have associations of certified translators and interpreters including Alberta (ATIA), British Colombia (STIBC), Manitoba (ATIM), Ontario (ATIO), Quebec (OTTIAQ), Saskatchewan (ATIS), New Brunswick (CTINB), Nova Scotia (ATINE), Prince Edward Island (CTIC), Newfoundland and Labrador (CTIC), Nunavut (CTIC), and the Northwest Territories (CTIC).
You can also ask International Documents Canada for help at this step.
Can I track the progress of my documents?
Yes, when working with International Documents Canada you can track the progress of your documents at any stage of the preparation, and authentication and legalization process. We have specialized software that enables you to log into our proprietary system and check the status of your documents at any time.
Contact us for document translation, and authentication and legalization!
If you are in need of any of the services we mentioned above, our experts make the process quick and easy. Contact us online today for more information or call us toll free at 1 (888) 433-1011.