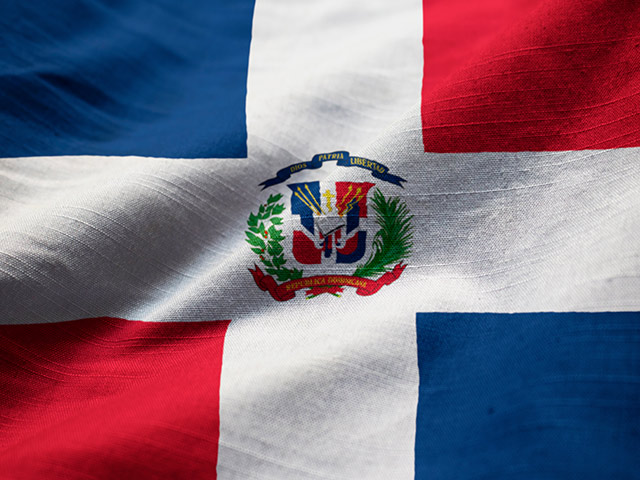 You can't get away from it. If you are a Canadian citizen and want to get married in another country, there is going to be paperwork involved. When you get married abroad you will be required to present personal documents to secure your marriage permit. However, what many people don't realize is that these documents need to first get apostilled before they will be accepted, depending on the country in which you are getting married. At International Documents Canada, we handle the apostille process for hundreds of Canadians getting married abroad every year. The Dominican Republic is an especially popular destination. This case study looks at how to apostille Canadian documents in order to get married in the Dominican Republic.
What documents are required to get married in the Dominican Republic?
Tom was getting married to his fiancé from the Dominican Republic, with the marriage ceremony taking place in the Dominican Republic. He was told by the authorities from the Dominican Republic that he needed to provide a single status declaration and also his birth certificate. A single status declaration is a document confirming your marriage status. Single status declarations must follow a specific format, and it must be signed in front of a notary public. If you are uncertain about this document, contact our friendly staff. We can provide you a template
Tom was not familiar with the apostille process and was under considerable time pressure. So he turned to the Canadian apostille specialists at International Documents Canada. We made sure we understood Tom's specific situation, explained the apostille process to him, and answered his many questions. Right from the start we explained that to apostille his documents for use in the Dominican Republic we would need some additional supporting documents, including a copy of Tom's passport.
It is also important to note that if Tom had been married before he would have been required to supply some additional documents, including a divorce certificate or death certificate.
How to apostille Canadian documents to get married in the Dominican Republic
The Canadian apostille process involves three steps:
Step 1 – Document preparation
Document preparation can involve having documents notarized, having certified true copies made, translation, and providing various supporting documents. Because every embassy and consulate sets its own unique requirements for getting an apostille on a document, there are no universal rules for what document preparation is required. With Tom, we worked closely with him to ensure his documents were prepared accurately. In his particular case, this involved making sure his single status document followed the correct format and was properly notarized.
Step 2 – Document authentication
Document authentication is done by Global Affairs Canada in Ottawa. The authentication process confirms the validity of the signature on a document. When Global Affairs Canada is satisfied that a document meets their criteria, they place a large red stamp directly on the document, confirming that the document has been authenticated.
As soon as Tom's documents arrived in our Ottawa office we checked that all was in order, and then we presented the original documents to Global Affairs Canada. Because our staff presented Tom's documents in person, we had them authenticated while we waited. If Tom had made other arrangements to have his documents mailed to Global Affairs Canada for authentication, he would have had to wait many weeks to have his documents returned. Because we personally manage each step of the apostille process our specialists are able to identify and correct any issues in the apostille process right away, avoiding lengthy delays. With Tom and all our clients, we work hard to ensure documents are prepared correctly so there are no delays in steps 2 and 3 of the apostille process.
Step 3 – Document legalization
Document legalization is the final step of the process to apostille Canadian documents. Document legalization is done by the embassy or consulate of the country where you will be using your documents. The legalization process is used to confirm that a document can be officially accepted in this country. The consular staff review the documents that are submitted to ensure they meet their criteria. When satisfied, they will add a stamp or sticker directly to the document, confirming that it has been legalized. Some embassies and consulates even attach an extra page to your document, and then place their stamp or sticker on this page.
As soon as Tom's documents were authenticated by Global Affairs Canada, we presented them in person to the Embassy of the Dominican Republic in Ottawa for legalization. Because of the care taken in preparing these documents, the legalization process went smoothly and we were able to forward Tom's processed documents to him in the Dominican Republic, in good time for his wedding plans. In total, we saved Tom at least four weeks of processing time.
What else should I know about apostilling Canadian documents to get married in the Dominican Republic?
There are a few additional points that we think you should know when thinking about processing documents to get married in the Dominican Republic. First, you should know that the fees charged by the embassy of the Dominican Republic to legalize documents are quite high. Currently, the embassy of the Dominican Republic charges $100 USD per personal document to be legalized. This can add up quickly when multiple documents are involved.
Second, technically speaking there is actually no such thing as a Canadian apostille. Any country that has signed the Hague Apostille Convention can issue an apostille. However, Canada is not a signatory to this convention, so Canada can't actually issue apostilles. Instead, Canada has an equivalent process. The proper name for the Canadian equivalent to the apostille process is "document authentication and legalization". At International Documents Canada we still use the term "Canadian apostille process" because this is what a lot of our clients are looking for. Even though we know this term is not technically correct.
Where can I get more information on how to apostille Canadian documents to get married in the Dominican Republic?
Our website has a wealth of information about the Canadian apostille process, and is a great place to start. Or better yet, give us a call! Our friendly specialists would welcome the chance to discuss your particular situation. We'll explain the Canadian apostille process to you and answer any questions you have – no pressure and no obligation. Call us toll-free at 1-888-433-1011. Or fill out our quick form and we'll get right back to you.